Tech Household
My "Shark Tank" Invention Is the EASIEST Way To Grow An Herb Garden At Home (No Green Thumb Needed!)
April 19, 2022
Have you ever tried to grow your own herb garden, but failed?
Or worse, maybe you haven't even tried… because you think growing an herb garden yourself is too difficult.
Maybe you think it takes up too much space… or perhaps you're just busy, and you think it requires too much time and effort… or you simply think it isn't worth the cost.
Well, my name is Cam MacKugler and I'm happy to tell you that these "myths" are wrong, wrong and WRONG!
Growing your own herbs is so easy – and it's crazy more people don't do it!
You see, I used to put dried, flavorless, store-bought parsley in my soups. I used to put pesticide-filled, genetically modified basil in my salads.
Why did I put up with this crap? Because buying fresh herbs from the store is expensive… but I every time I tried to grow them myself, the results were a disaster. Either nothing grew… or whatever DID grow didn't look appetizing.
But those days are over.
Now I'm growing a 100% organic, non-GMO herb garden in my kitchen – full of lush basil, spicy chives, flavorful parsley and more – and all I have to do is add water when my herb garden asks for it.
Yes, that's right – I invented an herb garden that grows itself… AND I'm actually saving money by using it.
My invention is called the SeedSheet Herb Garden, and if you also like the idea of impressing your friends (and your own taste buds) with home-grown herbs, then you're going to love it too!
What is the SeedSheet Herb Garden?
The SeedSheet Herb Garden is a small sheet of seed pods that contain organic, non-GMO seeds in dissolvable pouches with weed-blocking fabric.
In other words, the SeedSheet Herb Garden is "a thriving herb garden in a box". And I mean THRIVING – each Herb Garden grows $92 worth of produce!
It couldn't be easier to use – all you do is place the SeedSheet in a pot, send a quick text to your SeedSheet, then add water when it tells you to.
The SeedSheet Herb Garden includes everything you need to grow 6 delicious, non-GMO herbs: Basil, Cilantro, Parsley, Dill, Onion Greens and Sorrel.
No need to add soil or worry about weeds – just set it and forget it. Your SeedSheet will text you when it needs water, and that's ALL you do. (Really! There's nothing else like it.)
As Featured In
Here's Why You CANNOT FAIL With The SeedSheet Herb Garden
If you've ever had a garden that failed, do you know exactly WHY? I bet not!
You see, we've sold 150,000+ SeedSheet Herb Gardens since we launched… and the #1 reason people say they love it is because "my garden texts me before I mess everything up – I feel like I can't fail!"
The truth is, growing an herb garden is not rocket science – but if you don't know how to do it, it can be frustrating. It's so easy to forget as well!
That's why the texting functionality has been such a hit. It's like a personal "gardening advisor" – it won't do the watering for you, but it WILL take care of everything else!
Who can use the SeedSheet Herb Garden?
This is the best part: I designed it for EVERYONE.
It's small enough to fit in a college dorm room… I made sure the texting function is extremely simple so my (non-technical) mother can use it without stressing… and it's so easy to maintain that even a child can get perfect results.
(In fact, my kids love their Herb Gardens – they're so proud!)
Isn't it time you started enjoying your own freshly grown herbs?
Since I created the first SeedSheet Herb Garden back in 2014, the popularity has BLOOMED!
First came the media storm after our Kickstarter exceeded its goal. We were featured on Good Morning America, CNN, Business Insider, Vice, Fast Company…
In fact, we even started a war between Lori Greinger and Mark Cuban when we brought our product on Shark Tank. (We went with Lori – no offense Mark!)
But personally, I get much more satisfaction from hearing comments our customers send in.
The fact that 150,000+ people are happily growing their own SeedSheet Herb Gardens is PROOF that growing an herb garden isn't difficult – when you have the right materials and the right knowledge.
With the SeedSheet Herb Garden, I put all of that in one simple package that anyone can use. I couldn't be more proud of the response – not to mention the healthy, vibrant flavors that now dominate my dinners.
If you want the same, then I urge you to go for it – because once you start using your own freshly grown herbs from your SeedSheet Herb Garden, you'll never go back. Welcome to the club!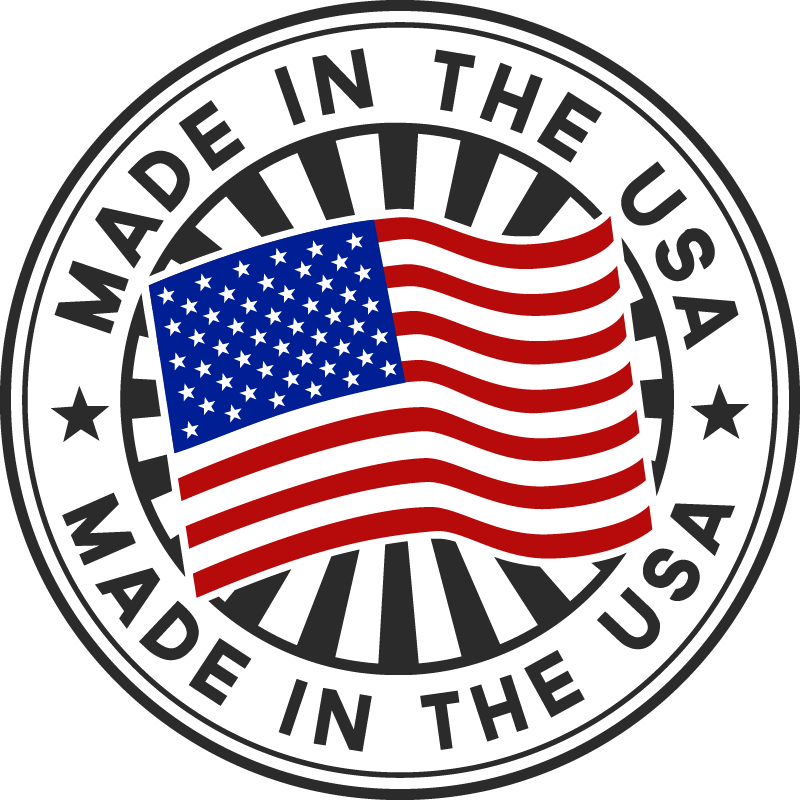 SeedSheets is PROUDLY made in and ships from the USA!
UPDATE: Exclusive Offer!
Since I wrote this article, people have been asking me where they can get a SeedSheet Herb Garden. I'm actually running a special promotion right now – so you should visit the SeedSheet website if you're interested.
Make sure you buy it there, because you'll also get up to $140 in savings on bulk purchases and we offer a 100% money-back guarantee on every order (plus, you won't find a better price anywhere else).
Click HERE to get your SeedSheet Herb Garden!

GET YOUR HERB GARDEN NOW

 5/5
Way, way easy to use. Perfect for patio, balcony or other places where an in-ground or raised-bed garden are not practical. Good idea for sharing the growing process with children. I am going to give as a gift next year at the start of growing season.
Mike
 5/5
They arrived on time. They are growing like crazy. I love that if you sign up your phone number they will send you reminders for watering and replanting! It was easy to use and tell which pods where which so I could cut out the ones I wanted.
Erin W.
 5/5
Holy cucumbers! I never thought I'd be able to grow cucumbers right here in my NYC apartment. Thanks Seedsheet!
@bnutritious
 5/5
This was my first experience with successfully growing anything on my own and I could not be more pleased. My kids, who are 4 and 6, were able to set up the sheet in a pot on their own. They water it daily. We have so much basil! Its so nice to walk out onto your deck and grab some to add to any meal. The spacing of seeds has always been my trouble and Seedsheet solves that. We LOVE this product as its completely foolproof.
Jessica S.
 5/5
Our daughter is obsessed with the tomatoes I grew – thanks for making sure we have delicious and healthy homegrown food!
@yankeesm
 5/5
So easy even a 1-year old and a 3-year-old can do it! #seedsheet #carrots #snappeas
Heather

ENJOY YOUR OWN HERB GARDEN TODAY!